ChiLinh Golf located in Sao Do Ward, Chi Linh City, Hai Duong Province, about 70 kilometers from Hanoi on the Hanoi-Ha Long highway, ChiLinh Golf Course is highly appreciated not only in Vietnam but also in Southeast Asia. ChiLinh Golf Course is known for its title as "Vietnam's Most Challenging Golf Course" and any professional golfer would not want to miss out on this exciting competition venue.Opening its first 18 holes in November 2003, ChiLinh Golf Course was rated as "A golf course worth conquering". In 2008, ChiLinh Golf Course continued to put 9 holes into operation, increasing the scale of the course to 27 holes. ChiLinh Golf Course's excellent quality has helped it maintain its reputation as the pinnacle of outstanding and impressive golf tourism and sports. With professional facilities and resources, ChiLinh Golf Course can fully meet the needs of its Members and Guests through services such as organizing professional tournaments, organizing events, providing party booking services, etc.
As one of the most beautiful golf courses in Vietnam, it was designed by I.G.C.S (Independent Golf Course Services), a leading Australian golf course design and construction company. I.G.C.S is highly recognized in the area for designing and constructing numerous golf courses in Australia, Thailand, Indonesia, the Philippines, and China. ChiLinh Golf Course is I.G.C.S's first project in Vietnam, and it serves to giving golfers unique experiences.
The highest quality materials in the world were used to construct the golf course, and the most advanced technology was imported from the US and Australia to guarantee that it was constantly in excellent shape.
ChiLinh Golf Course, which was built with 36 holes split into 3 course sections in accordance with AAA international standards, spans up to 325 hectares in the center of a picturesque valley with a natural lake surrounded by magnificent green hills. In order to bring golfers the greatest experiences, ChiLinh Golf Course always has a professional golf maintenance team taking care of it on a daily basis and all year round.
In addition to its beautiful scenery, ChiLinh Golf also has well-maintained facilities that meet international standards for a golf course, along with a utility system to serve golfers. Facilities like the ClubHouse restaurant, golf carts, driving range, and locker rooms help meet all relaxation demands and provide golfers with the greatest golfing experience.
The men's and women's locker rooms offer plenty of space for golfers to get ready before and after the game for a pleasant experience. Also, this area is equipped with high-quality lockers and a complex of saunas, steam rooms, and hot tubs that will help golfers unwind and recover. Moreover, the staff is always attentive and ready to assist members and customers.
ChiLinh Golf invests in a standard driving range area in addition to building a high-quality 27-hole golf course. With a length of about 300 yards, a width of more than 100 yards and plenty of lanes, ChiLinh Golf will give golfers the most real sense of distance. In addition, the course has a more unique design and convenience for golfers to practice including: putting area, bunker practice area, driving range, chipping – pitching practice area which will help golfers quickly master the skills and accumulate more experience.
ChiLinh Golf Course's commitment to quality is also evident in the purchase of 170 brand new EZGO motorized golf carts to provide the highest level of satisfaction and comfort to players.
The service staff of ChiLinh Golf Course has long been known for their expertise and enthusiasm:
– The locker attendants and receptionists are friendly and willing to offer advice on the amenities offered by the golf course.
– Golfers can achieve their finest playing experience with the aid of precise and trustworthy directions from an experienced Marshalls & Caddies crew on the course ground.
At the highest place of the golf course is where you will find the Clubhouse. From here, Members and Guests who come to play or visit can admire the view of the entire 27-hole golf course, which very few golf clubs have due to the obstructions posed by the geography and environment. ChiLinh Golf Course has made the designer's unique concepts a reality. Players can look at the stunning valley with a natural lake surrounded by majestic green hills from the ClubHouse. European, Asian cuisines and many local specialties are offered by the restaurant.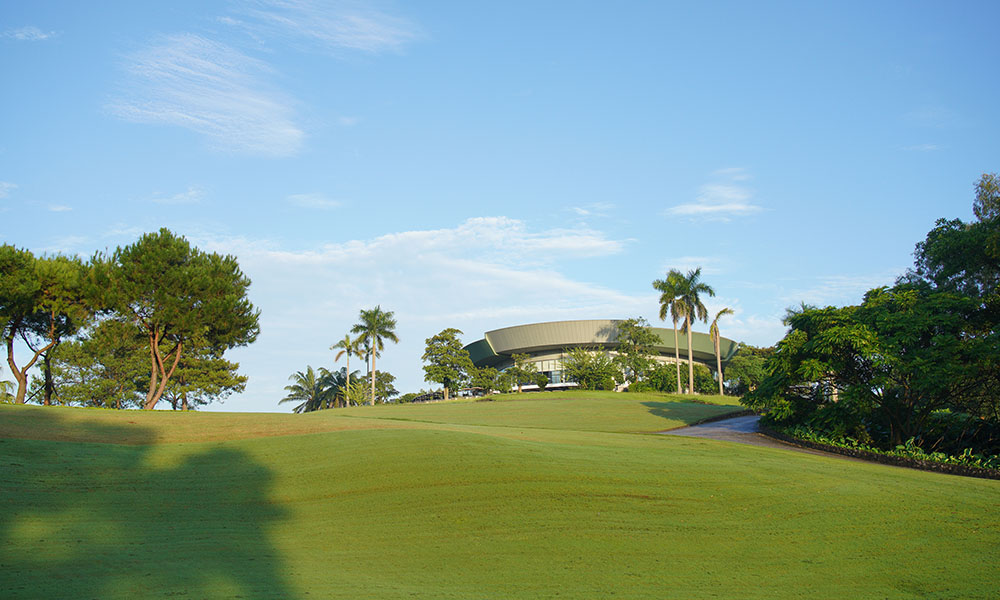 2019: ChiLinh Golf is awarded as Best Par #4 2019 – Hole #7 by Vietnam Golf Magazine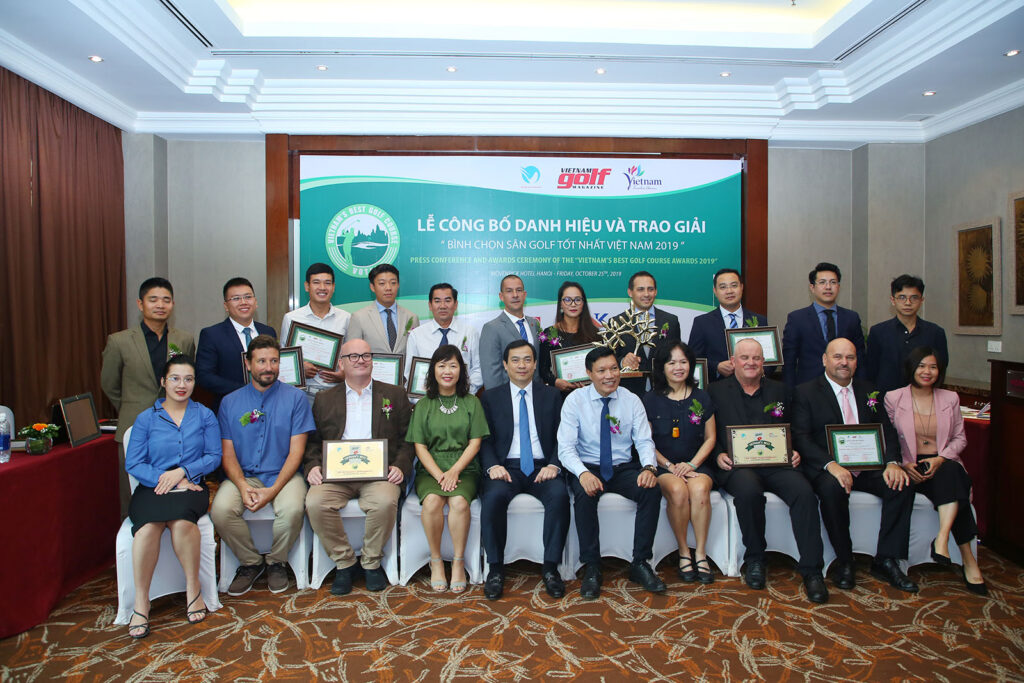 ChiLinh Golf is always aware of the responsibility of a business to the community and society and is always committed to contributing to improving the quality of life of people in difficult circumstances. Charity activities are carried out annually by ChiLinh Golf.